New Zealand (NZ)
Wellington, Oceana, NZ Dollar
Quick Enquiry
Connect with us to get FREE assessment and schedule meeting with counsellor
Find Your Oportunity
New Zealand is a success story in a way how it transformed itself from the agrarian economy to a technological and service driven economy. It is inviting talent from around the world to study and work with the eventual goal to be part of its success story. It is the right time to consider if your goals are matching with that of New Zealand's.
There are numerous options to consider for individuals, be it education or immigration or business or research. Knowing about the country, it's culture, economics, and the policies that drive your area on interest would help you in taking right decision for better future.
New Zealand, abbreviated as NZ is a growing economy and tourist destination with various educational and immigration options – Explore the country with us.
Current Openings
New Zealand is an island country in the southwestern pacific ocean. It is a group of 6 islands situated to southeast of Australia. It has a area of 268K Sq. Km. with no land borders. Climate is temperate to sharp owing to the proximity to the south pole and oceanic region. It is predominantly a mountainous country with large coastal planes where the cities are located.
Over two-third of population lives on the northern island and in urban areas. There is indigenous tribe called Maori who are locals before it was colonised by the British. Earthquakes are common sight here with lot of volcanic activity. New Zealand has a population of 4M (2018 est.) and one of the low densely populated countries in the world. Being a Island country it has its own challenges and advantages. New Zealand has been a leader in the exporting dairy products throughout the world.
The average age of the population stands at 38 years (2018 est.) which makes it a country young population with population growth rate of appx 1%. Life expectancy is at 81 years. It spends almost 7% of its GDP on education which is good for a smaller country. New Zealand has 16 regions and 1 territory. Cook islands, Nieue, Tokelau are the dependent areas. It achieved its independence day on 26th September 1907 from United Kingdom.
New Zealand has a parliamentary democracy with prime minister as head of the government, is a constitutional monarchy and a commonwealth nation. It follows common law based on the English model, being a commonwealth nation. It offers special provisions to the indigenous Maori tribes with legislations and land courts.
New Zealand traditionally has been a agrarian based economy. However, over the last half century it has successfully transformed its economy through promoting businesses, technology, and service sectors. This helped in improving the per capita income of the country and cleared most of the national debts. It has decent natural resources in the form of natural gas, iron ore, coal, timber, etc. Most of the available land is associated with agriculture and forest. It could establish trade agreements with most of the nations offering market access to the companies.
The GDP of New Zealand stands at USD 192B (2018 Est.) with a growth rate just over 3%. It has per capita income of USD 39,000 which makes it one of the advanced country, for its size of population. It shifted its GDP composition from agriculture to industry and services, reducing its dependency on the traditional agriculture which is intertwined with various environmental and local issues.
New Zealand is one of the less explored country when it comes to education. It has one of the highest living standards with good colleges and universities to offer. With the growing business and economy, there are numerous opportunities to study and settle in New Zealand. These days students are showing interest in this country considering the low cost of education and benefits associated with it.
Quality of education is high in New Zealand with its degree recognized around the world. Education is always industry oriented offering further educational and work options. New Zealand offers up to 3 years post study visa, even for 1 year master degree or bachelors degree, which helps students to settle down, earn their money and eventually work towards permanent residency. Entry requirements are very less compared with western world. Students could get admission in good universities with low IELTS or grades which is not the case with Australian, US or European universities. This is mostly due to the less popularity but not due to the less quality education.
Students can work for 20 hours / week and full day during holiday. Students are eligible to consider permanent residency option after their education, provided they fulfill the requirement. Education is affordable in New Zealand compared to its neighbour Australia. There is no need to pay college fee before getting visa. This is applicable for Universities, Polytechnic colleges and private colleges. Tuition fee in New Zealand, depending on the college and course, varies from $20K to $40K per year.
New Zealand with its economic policies and expansion into the service sector has opened doors for various options for the talent from the world to explore opportunities to migrate. It has one of the favourable policies in this regards however it needs detailed understanding for the individual to consider before deciding on education or immigration to this country. Please note that irrespective of whichever country you are considering to migrate to, below points are very important:
Immigration policies keep changing wit the political environment.
It is recommended to check latest or up-to-date information and do not go by reference.
No one could GET you immigration. There are companies who could help you in the process.
If you are doing good in the current country of residence you would not think about immigration to New Zealand, in such case be prepared that the situation at your destination may not be the same for a while.
Do not tamper with original documents or create fake ones.
Unemployment is at almost 5% which is considered to be low for its size of the economy. There are specific skills that are in demand in New Zealand and matching with those will improve your chances in getting your immigration application through. It is a great country for work-lie balance and it opens doors to various other developed nations around the world.
UnemploymentNew Zealand offers various visa options to visit, work and settle considering the requirement of the visitor. Basically divided into Work and Resident visa, the below are the options to be considered for the individuals interested in
New Zealand visa options:
Skilled migrant Category
Long term skill Shortage
Talent (accredited employer)
Dependent Child resident Visa
Entrepreneur Resident Visa
Permanent Resident Visa
Religious Worker Resident Visa
Talent (Arts, Culture, Sports)
Parent Resident Visa
Investor 1 Resident Visa (NZ $10M)
Indians are in good numbers in New Zealand, especially in the Wellington area and in other major cities. When New Zealand opened its doors for immigration, Indians started considering this country for its opportunities. It was also next favourite destination after Australia as they have good relationships to move feely among these countries.
Saying this you could find enough Indians here to support. Indian Diaspora is actively increasing its presence in all walks of life and levels. It helps a new comer to find ground and support as soon at he or she lands in New Zealand. However it is always good to contact someone to find out which island is suitable for your career and educational aspirations.
It enjoys good relationship with India and has no issues for the resident Indians in terms of assimilation into the society. It is considerably a peaceful country and progressive which makes it a good destination for Indians who are considering to move to New Zealand for education or migration.
Located in the Oceanic region, close to Australia with Wellington as its Capital. It follows a time zone of GMT+13. It uses New Zealand Dollar with has current exchange rate of INR 45 (2019 est.). It has trade links with many nations in the world, especially popular with its dairy and agricultural products.
It has various ethnic groups but mostly dominated by European followed by indigenous Maori, Chinese, Indian, etc. Citizen were able to identify belonging more than one ethnic group. Christianity is the dominant religion followed by various other religious. There is religious freedom and worshiping allowed in this country.
It is a island nation with 6 major islands spreading in Oceanic region close to Australia. Most of the population residing in the cities where the business and work opportunities are abundant. The Major cities in New Zealand are Auckland, Wellington, Christchurch, Dunedin, Rotorua, Queenstown, Nelson and more.
Purpose of this page
This page is specifically created to address various questions raised by the students and immigration aspirants, when it comes to their future education or immigration to other countries. We frequently encounter below questions from individuals over a period of time.
Study Abroad – Why to consider abroad education?
Advantages of Immigration – Why to consider immigration?
Study in New Zealand – What are the benefits?
Immigration to New Zealand – How to initiate the process?
Universities in New Zealand – How to select the suitable one?
New Zealand student visa – What to consider before applying?
Migrate to New Zealand – What are the advantages?
New Zealand immigration consultants – How to pick the right one?
Immigration to New Zealand from India – Procedure and Documentation
Where to study in New Zealand – Various courses and locations?
Simplified Yet Effective
It takes expertise to simplify the critical process for common understanding. We have it. Our process is meticulous, standardized and meticulous which is resulting us higher results. Nothing is left for the chance or fate.
We are transparent in our operations and trustworthy in our work. Our counsellors ensure that you understand the process to set your expectations right. We work hard so that you could take informed decisions, with confidence.
List of the Countries
List of major countries that are highly sought after by the students and professionals for various education and training needs. Making best of the education and work opportunities.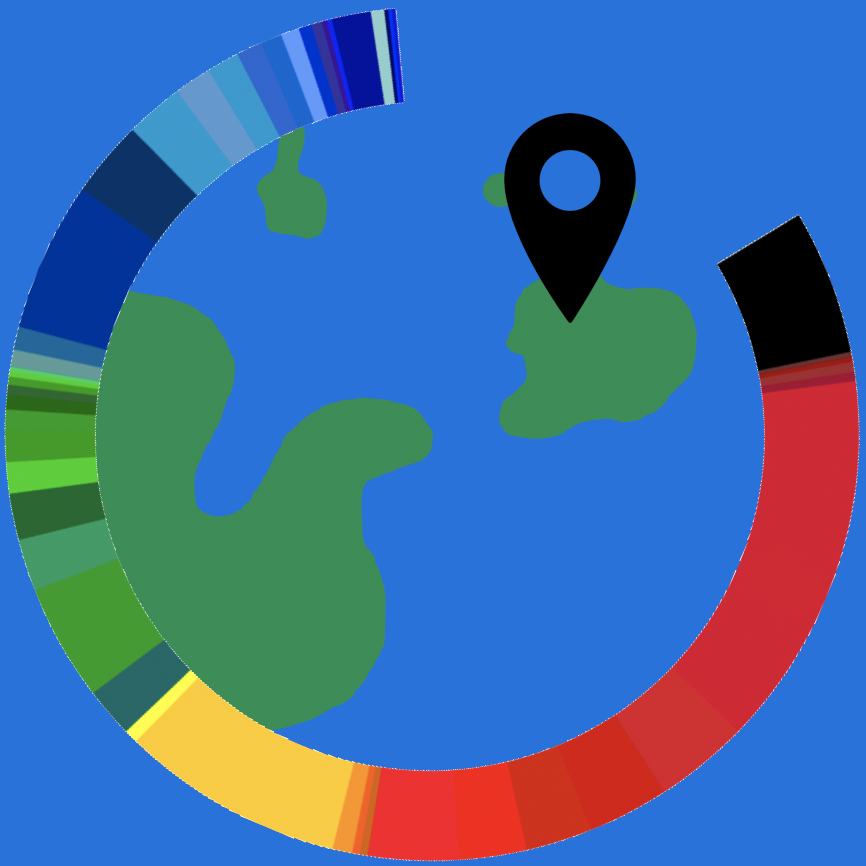 Try our free assessment test your suitability Early preparation gives you edge over others.