Republic of Singapore
Singapore City, Asia, Singaporean Dollar
Quick Enquiry
Connect with us to get FREE assessment and schedule meeting with counsellor
Find Your Oportunity
Singapore is a inspirational story transforming itself from a small port to one of the developed countries in the world, all through sheer determination and sacrifices. It has numerous opportunities to offer, especially for the students and professional who would like to make their mark in this world.
There are numerous options to consider for individuals, be it education or immigration or business or research. Knowing about the country, it's culture, economics, and the policies that drive your area on interest would help you in taking right decision for better future.
Republic of Singapore, is a City-Country, a must consider destination when considering tourism, education or immigration – Explore the country with us.
Current Openings
Republic of Singapore started as a British trading colony before it evolved into an independent country in 1965. Singapore is one of the success stories as a nation turning itself from shambles to one of the prosperous countries with strong international links. There is no country in the world that does not directly or indirectly uses its ports. It has a total area of 719 Sq. Km making is one of the smallest countries in the world. It has land border with Malaysia.
Climate of Singapore is tropical, humid and hot. It has two monsoon seasons. Mostly urbanized country with majority living in the city area with dense population clusters. The population of Singapore stands at 6M as per 2018 estimates. The life expectancy stands as 85 years (2018 est.) with average national age of 34 years, that makes it one of the country with young population.
Singapore is known for its land reclaiming projects extending its land onto the sea building new commercial areas and ports to accommodate its growing business and residential needs. It is one of the most active region on the Southeast Asia. It has a national symbol of Merlion (half lion-half firsh) which is visible in most of the tourism pictures.
Singapore irrespective of its size has one of the highest per capital GBP equal to the lines of leading economies of the world. It has a parliamentary republic type of government with prime minister as head of the government. Its legal system follows English common law and is not part of ICJ jurisdiction.
It has developed and successful free-market economy in the world which has transformed its economy and eventually the stature of the country. It was pioneer in offering free-port and SEZs to attract more business. Singapore's GDP is at USD 528 B (2017 est.) with per capital at $94K which makes it one of the best economies in the world. It almost imports all of its food needs offering services and industrial output in return.
The major industries are related to electronics, chemicals, financial services, oil drilling equipment, etc. It has one of the lowest unemployment rate employing all the work-age citizens contributing directly to its economy. Singapore adopted some of the strict and unique policies in the world to ensure its sustenance and continuity however, these proved to be effective.
Singapore is one of the gateway to southeast Asia. It is a multi-cultural environment and English is widely used language both in the society and in the education. Singapore is one of the few countries which allows students without IELTS. Singapore education is good for the students to pursue further education in Europe and other westerns countries. There are several US and Europe educational institution's campuses in Singapore offering same quality of education as in their main campuses.
Singapore offers some of the best courses in the world that could be compared with USA or Canada however at an economical cost. It has good colleges or universities which are ranked among the world. It is especially known for Management, Hospitality, Design, Arts and such fields offering great courses. It is a favorable destination for the students from Asian countries who would like to avail best education at economical cost. Student could live a decent life on sharing basis for SGD 450 per month.
Jobs are going scarce in Singapore however most of the students with talent would find right kind of jobs to start their careers. On job training is part of the Singaporean education system. Students who enter Singapore through study visa, especially on 1 year diploma courses, are expected to complete the course and leave.
Singapore used to be a hot destination for immigration however, with the changing economic conditions and especially the 2009 economic downtime it has changed its policies. It only attracts the talent and businesses that directly support and help its economy to grow. With the young educated population and dwindling jobs, there is reduced scope for direct migration.
However many professionals from different parts from the world settle in Singapore with Permanent residency working in the country. It has one of the versatile markets in South Asia offering various positions in different markets. It has one of the best educational institutions which makes it hot destination for students who eventually settle here after securing jobs. While considering to migrate please consider the below points without fail:
Immigration policies keep changing wit the political environment.
It is recommended to check latest or up-to-date information and do not go by reference.
No one could GET you immigration. There are companies who could help you in the process.
If you are doing good in the current country of residence you would not think about immigration to Singapore, in such case be prepared that the situation at your destination may not be the same for a while.
Do not tamper with original documents or create fake ones.
Singaporean visa system is clearly demarked into employment, study and business categories. They call it pass or permit with specific eligibility criteria against each.
Singapore visa options:
Employment Pass – Professionals or Specialists
Entrepreneur Pass (EntrePass) – To set up business
Personalised Employment Pass – Executives, Managers
S Pass – Mid-level skilled labour
Work Permit – Semi-skilled or Unskilled workers
Work Permit for foreign domestic worker
Singapore is a favourite destination for the professionals considering the opportunities and lifestyle it could offer. However considering the competition and cost of living it is not recommended for low skill employees as there won't be long-term settlement options for them.
Indians especially Tamilians are abundant in Singapore. The 4th dominant citizen group are Indians or Indian-Origin which makes it more suitable for the Indians to survive there. Indian diaspora is strong and growing in numbers where the new entrant could find help in all forms.
Most of the executive and IT fields are dominated by Indians which helps you to find your grip and settle in the country. There are Indian forums and communities that could be helpful in the process. Indian embassy and official network is strong as we enjoy good relationship with Singapore.
However, it should be noted that it is highly competitive market and very close knitted community. Hence you should be prepared to gear up to meet the challenging demands of the country. This is a favourite destination for many Indians which will never make you miss homeland. You would get all kinds of food options including Indian.
Singapore is located in the South-eastern part of Asia between Malaysia and Indonesia. It is a city-state, one of the few in the world. It has the time zone of GMT+8 with Singaporean Dollar as its currency which is at a currency rate of INR52 (2019 est.). It's passport is one of the strongest in the world, with access to almost all countries in the world.
There is diversified ethnicity in Singapore considering its origins, dominated by Chinese followed by Malay, and Indian. English , Mandarin, Malay, Tamil, are the official languages making it one of the most dynamic country. Buddhism is the dominant religion followed by Christianity, Muslim, Taoist and Hinduism. It allows religious freedom and free worshiping.
It is a city-country with some nice mountains and getaways. There are not many options or cities to go around but entire country stands as one place. It is one of the favourite tourist destination offering unique experience each time you visit Singapore. The architecture, studios, landmarks, mountains, beaches will take you by surprise.
Purpose of this page
This page is specifically created to address various questions raised by the students and immigration aspirants, when it comes to their future education or immigration to other countries. We frequently encounter below questions from individuals over a period of time.
Study Abroad – Why to consider abroad education?
Advantages of Immigration – Why to consider immigration?
Study in Singapore – What are the benefits?
Immigration to Singapore – How to initiate the process?
Universities in Singapore – How to select the suitable one?
Singapore student visa – What to consider before applying?
Migrate to Singapore – What are the advantages?
Singapore immigration consultants – How to pick the right one?
Immigration to Singapore from India – Procedure and Documentation
Where to study in Singapore – Various courses and locations?
Simplified Yet Effective
It takes expertise to simplify the critical process for common understanding. We have it. Our process is meticulous, standardized and meticulous which is resulting us higher results. Nothing is left for the chance or fate.
We are transparent in our operations and trustworthy in our work. Our counsellors ensure that you understand the process to set your expectations right. We work hard so that you could take informed decisions, with confidence.
List of the Countries
List of major countries that are highly sought after by the students and professionals for various education and training needs. Making best of the education and work opportunities.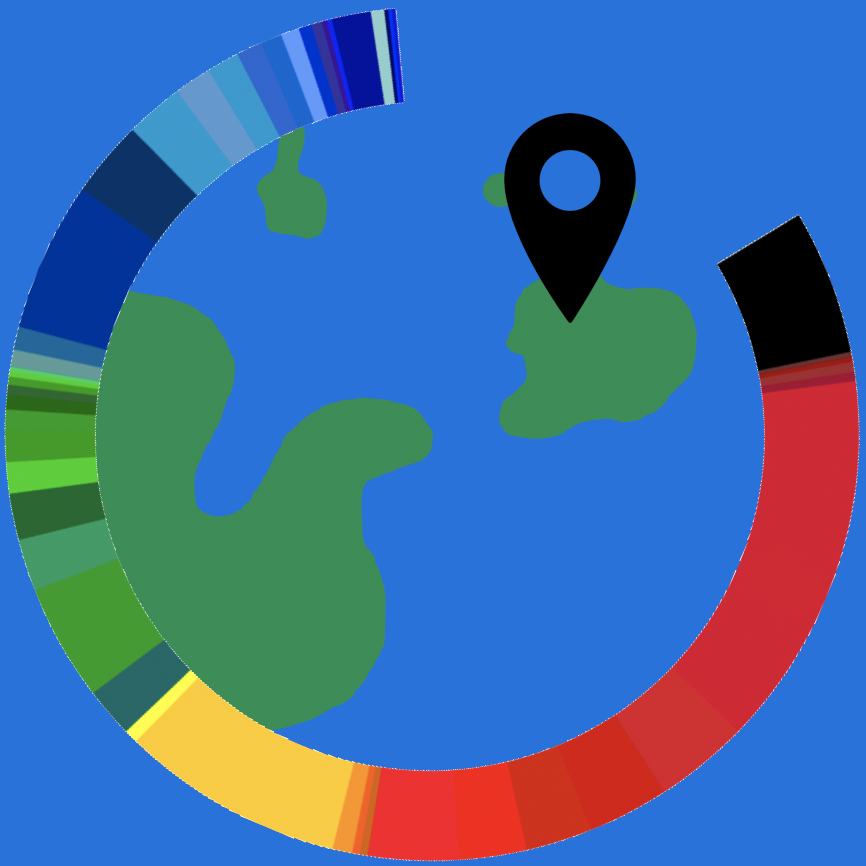 Try our free assessment test your suitability Early preparation gives you edge over others.