Japan (Nippon)
Tokyo, Asia, Yen
Quick Enquiry
Connect with us to get FREE assessment and schedule meeting with counsellor
Find Your Oportunity
Japan has been a major economy and technologically advanced country offering best practices in design, engineering and innovation. It has had numerous opportunities to learn and work in Japan, barring few hurdles, where bright minds from all over the world could be part of its success story.
There are numerous options to consider for individuals, be it education or immigration or business or research. Knowing about the country, it's culture, economics, and the policies that drive your area on interest would help you in taking right decision for better future.
Japan, locally referred as Nippon is an upcoming destination for education, training and work opportunities considering the latest offering – Explore the country with us.
Current Openings
Japan, land of the rising sun, is an economy power house and a world leader in technology and innovation. From the war torn country to the symbol of quality and reliability Japan established it's mark in the world. In today's world, Japan is the Industrial hub with exports to all over the world. This Island country has surpassed the imagination of many economist in how it managed itself to be one of the leading economy.
Japan is comparatively small county considering its global economical contribution, with total area of 377K Sq. Km. Climate of Japan varies from tropical to cold as we travel from south to north of the country. It is mostly mountainous country that is earth quake prone. The estimated population is around 126M (2018 est.) one of the densely population major economies in the world.
The average age of population is at nearly 50 years one of the country with higher aging population in the world. Life expectancy stands at 85 years considering the life style and better health system.
Economy of the Japan has its ups and downs however it is a powerful and dominating economy in the world. It has low mineral resources and high dependency on imports to meet with its industrial production demands. It was once called as the floating factory of the world before China took over it. Considering the average age of 50 years that casts doubts on its future dominance and the country is need of young population to keep its market leadership position.
Japan is technologically advanced nation and an economic powerhouse of the world. It has a parliamentary constitutional monarchy with Prime minister as head of the state and the emperor as the symbol of unity. It is part of the ICJ with few reservations. It has a GDP of $5.5 T (2018 Est.), a fourth largest economy in the world with per capital income of $43K.
Japan is the live example of economical success with less spending on defence. With 1% of the GDP spent on the defence it could innovative and improve on technology, engineering, quality, shipping and may other areas. This shows what a country could achieve when focused only on growth but not on defence.
One of the most advanced countries in the world, Japan is known for its high technical and management education. However language is the biggest hurdle to study in Japan. Without learning the language it would be difficult for an individual to survive in Japan as most of the communication, signboard and other forms of communication happens only in Japanese. These days, Japan is opening to accommodate international students by offering courses in English language. Still, there will be some difficulty to encounter for international students. It is recommended to learn language before stepping into the country with minimum of N3 level of language fluence.
Japan allows students to work for 18 hours per week. Students find lot of options to work as most of the world's best industries are from Japan. With increasing average population age Japan is opening its doors to international students and professionals to study and work in the country to fill this gap. As per the Japanese laws the university or the college will accept students application and request to grant visa for the particular students, once all the requirements are fulfilled.
Scholarship options are available for the students with right certification and languages skills. Industry is heavily involved in the education system and these industries sponsor many students. There is huge demand from the institutions for international students, even accepting the students with gaps in the education. The education system is similar to Indian system, except more practical oriented. Students are offered with 4 years of work option soon after completion of their education.
Japan is a highly competition and technologically advanced market. Post-war they have invested lot on education and vocational aspects which turned it into one of the best knowledge centric economy in the world. This has raised the bar for the workforce challenging them in all the aspect. The cultural aspect added to this where an average Japanese works harder and for long hours without any grievance. This would be shock for westerns and Asian population and may find difficult to assimilate with the natives. Being a culturally closed country it has less exposure to other cultures and languages, another factor that makes if difficult for a new entrant to settle down.
However, with the highest average population age in any developed nation, it need talent from various fields that could help them to sustain the current position and ensure their future. This opens doors for the talent to find opportunities in the country. Also Japan has opened its doors to international students, teaching courses in English, which started attracted bright minds into the country. Please mind to check below important points before considering for immigration.
Immigration policies keep changing wit the political environment.
It is recommended to check latest or up-to-date information and do not go by reference.
No one could GET you immigration. There are companies who could help you in the process.
If you are doing good in the current country of residence you would not think about immigration to Japan, in such case be prepared that the situation at your destination may not be the same for a while.
Do not tamper with original documents or create fake ones.
There are different types of visas depending on the duration of stay and the purpose of visit. Please note that Japan does not offer citizenship by birth and does not accept dual citizenship.
Japan visa options:
Tourist Visa – up to 90 days
Business Visa – Multiple Entry up to 90 days
Working Visa – Artists, Researchers, Managers
Working Visa – Highly Skilled Professional (HSP)
General Visa – 3 months to 3 years
Specified Visa – Spouse and Child (6 months to 5 years)
Honestly, there is less Indian population in Japan however this is changing with advent of educational options and high skilled jobs. This is mostly due to the high standards already established in the market. However the Indian diaspora is slowly growing which could extend lot of support for the new arrivals.
Saying this there are enough groups and clubs in Japan that could help the new visitors with required support. Language could be a great barrier to communicate and survive both in the work and the society. It is advisable to learn basic level of Japanese language before setting into the country as a professional. However this may not be required for the students as they would in the university campus among other international students.
If not Indians, you would find lot of Asians in Japan with whom you share cultures, such as Nepalese, Bangladeshis, and others which could help you during your settlement period.
Japan is part of Asia, specially Eastern Asia and is an island country with Tokyo as it capital. It is in the time zone of GMT+9. Yen is the currency and widely accepted in the world considering its economic connections, with the current forex for 1 Yen going at INR 0.65 (2019 est.)
Predominantly Japanese Ethnicity, it is one of the closed cultures in the world considering the history. Japanese is the official language and English is rarely used that too only in the urban areas. Shintoism and Buddhism are the major religions however it is safe to practice your own religion without any restrictions.
Japan has lot of offer for both business, education and pleasure. The major cites in the country are Tokyo, Yokohama, Osaka, Nagoya, Sapporo, Kobe, Kyoto and more. It is a well connected country, especially with its legendary bullet train network that spreads all across Japan.
Purpose of this page
This page is specifically created to address various questions raised by the students and immigration aspirants, when it comes to their future education or immigration to other countries. We frequently encounter below questions from individuals over a period of time.
Study Abroad – Why to consider abroad education?
Advantages of Immigration – Why to consider immigration?
Study in Japan – What are the benefits?
Immigration to Japan – How to initiate the process?
Universities in Japan – How to select the suitable one?
Japan student visa – What to consider before applying?
Migrate to Japan – What are the advantages?
Japan immigration consultants – How to pick the right one?
Immigration to Japan from India – Procedure and Documentation
Where to study in Japan – Various courses and locations?
Simplified Yet Effective
It takes expertise to simplify the critical process for common understanding. We have it. Our process is meticulous, standardized and meticulous which is resulting us higher results. Nothing is left for the chance or fate.
We are transparent in our operations and trustworthy in our work. Our counsellors ensure that you understand the process to set your expectations right. We work hard so that you could take informed decisions, with confidence.
List of the Countries
List of major countries that are highly sought after by the students and professionals for various education and training needs. Making best of the education and work opportunities.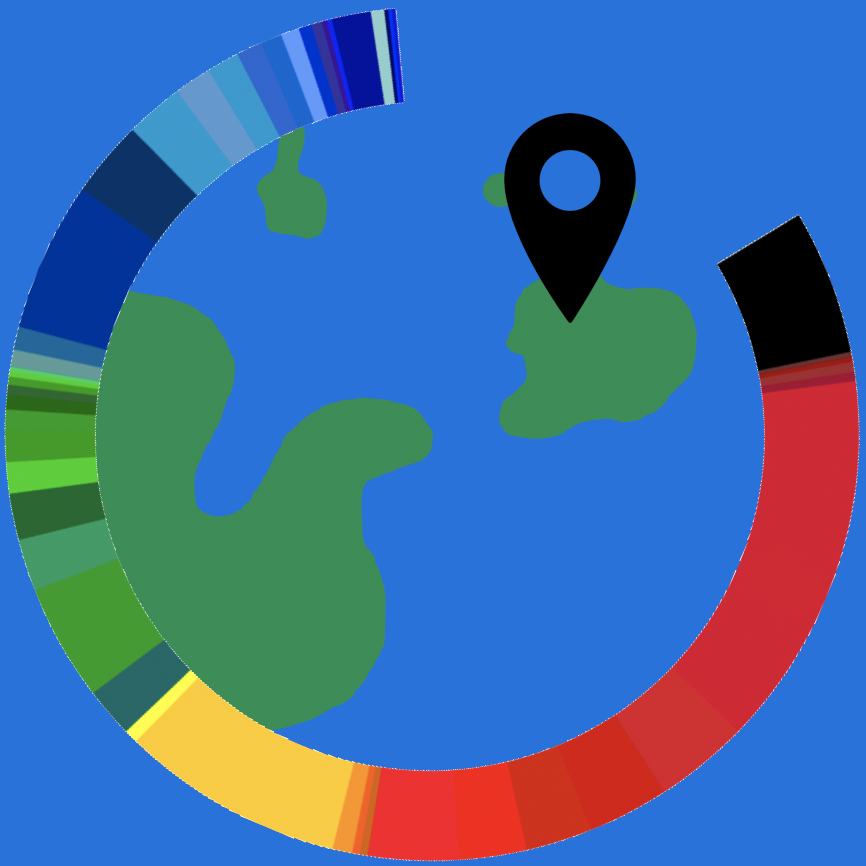 Try our free assessment test your suitability Early preparation gives you edge over others.