Germany (Deutschland)
Berlin, Europe, Euro
Quick Enquiry
Connect with us to get FREE assessment and schedule meeting with counsellor
Find Your Oportunity
Germany is known for its engineering excellence and automobiles. This is the land where anyone could learn and work on the greatest engineering projects. Economy of Germany has been strong and it is leading the European market. Lately, it opened it's doors for students to study in it's universities.
There are numerous options to consider for individuals, be it education or immigration or business or research. Knowing about the country, it's culture, economics, and the policies that drive your area on interest would help you in taking right decision for better future.
Germany is one of the best destinations in Europe with lot to offer in the terms of education, careers, business and investment – Explore the country with us.
Current Openings
Germany is founding member of the European union, located in Central Europe, neighboured by Denmark to the north, France to the southwest, Netherlands to the west and Austria to the east. It is Europe's largest economy and second most populous nation only after Russia. In the past Germany was centre of World power struggle however post war and German unification the productivity and wages standards went up.
Berlin is its capital and Frankfurt its financial capital. It is a Decentralized country with federal parliamentary republic led by a chancellor. Germany is a great power and is a key member of the worlds, political, economic and defence organizations .It is famous for precession in engineering and housing famous engineering company headquarters like BMW, Mercedes , Bosch and many others. The climate is seasonal and temperate it is a highly developed country with high urbanization, major urban areas are Ruhr with main centres of Dortmund and Essen. Its Other Major cites are Hamburg , Munich Cologne, Stuggart Dusseldorf , Lepzing Bremen Dresden, Hanover and Nuremberg.
Germany is divided into 16 states for effective governance. Germany celebrates its Unity Day (Tag der Deutschen Einheit) on 3rd October as a national day of Germany.
Germany economy is world's fourth-largest economy by nominal GDP, and fifth-largest in PPP terms. It has a social market economy enjoying highly skilled labour with low level of corruption and high innovation. It is the third largest exporter of machinery, vehicle, household equipment and chemicals. As a Highly developed country it has high standard of living and provides Universal health care, Tuition free education .
Most of the country Economy is contributed by the service sector approximately 71% total followed by industry 28% and agriculture at 1%. It has the lowest unemployment rate of all EU member countries. IT is part of the European single market, several of the commercial policies are determined by the agreement, the European central bank is headquartered in Europe .
German industry and economy is poised to grow, to be the leader of the European market. It would be right decision to invest yourself or your business into Germany at this point. You have several options to get invested into the country through education, career or business.
Germany is the major destination for engineering related courses, after US and Canada. It has one of the best education system in the world, where industry participation in the academics is at its best. Almost every university is tied up with the college or university and students get the best of the both worlds. These days the management degrees in Germany are turning into hot cakes as there are some of the best management institutions available in Germany.
You must have heard about the free education in Germany. Technically it is free however, colleges and universities charge minimum fee and it is so low compared to other developed worlds that it could as free. Colleges and universities are primarily divided into Public or Private, where there is no tuition fee charged by public universities (Expect nominal charges). Germany encourages higher education and spends lot in keeping to practical oriented. Students could work up to 120 days in a year with no more than 20 hours per week. This would help in students earning to living expenses.
Language could be major hurdle in these 'non-English' countries and students are advised to learn the language to work at higher level and eventually settle in Germany. There are language certification exams with various levels that need to be cleared to display proficiency in German language. Even though all the courses are taught in English, wherever the university is enrolling international Students, it is always advisable to learn Germany language to prosper in Germany. Student could work up to 18 months after completion of the university degree and work towards their residence permit or EU blue card.
Germany was always on the top lists for immigration and with the latest changes in the policies it has become a favourable destination for immigration. Skilled labour and businesses are always welcomed which could directly contribute for the economy. Being a EU country the laws are more transparent and encouraging. You need a valid reason to immigrate to Germany. Germany allows immigration on the basis of employment, education, entrepreneurs, family, and direct residence permits.
The requirements for immigration are stringent where they have sources to verify the clams and vets the application thoroughly. Language could be a major hurdle for all the aspirants as German language is widely used across the country, at work and in social life. It is highly recommended for the applicants to learn German language before considering immigration as the employment options are directly linked to the language skills. There are various types of visas available in Germany. Before you explore visa structure please note below:
Immigration policies keep changing wit the political environment.
It is recommended to check latest or up-to-date information and do not go by reference.
No one could GET you immigration. There are companies who could help you in the process.
If you are doing good in the current country of residence you would not think about immigration to Germany, in such case be prepared that the situation at your destination may not be the same for a while.
Do not tamper with original documents or create fake ones.
Germany work visa options:
Tourist or Visitor Visa – Temporary visit for tourism or entertainment.
Business Visa – Specifically for business and training purposes.
Job Seeker Visa – For professionals to seek job after entering the country for 6 months duration.
Student Visa – Students who would like to pursue their further education.
Employment Visa – Qualified and skilled professionals to work in Germany.
Guest Scientist – Expert in a field to collaborate with German industry.
There are several immigration options to Germany depending on your skills, level in the career, experience, field of working and such. It is advisable to go through an expert to understand the suitability and eligibility before considering to immigrate to Germany
Indians are a smaller minority group in Germany however not scarce. You would find decent size of population who are working in various field at various levels. This makes it easy for the Indians to move along and find right support whenever they need.
Language and food may be barriers for the new entrants however with the support of the Indian community with the country these hurdles could be surpassed easily without much efforts. It is always advisable to find the right groups and join them to have constant support while you find your way to settle down. Overall there is no issues for the Indians to find help in the time of need.
Germany is located in Central Europe with Berlin as its capital. It is the time zone of GMT+1. German is their official language and Deutsche mark is their officially currency but as they are part of the European union Euro is also accepted. 1 Euro is trading at 79.16 ( 2019).
Germany has rich culture with oldest Germanic tribes documented before AD 100 inhabiting modern Germany. It has been continuously home of successful and influential artists , philosophers and scientists. Ethnically Germans are dominant at 87.2 % followed by Turkish, polish and Syrian due to mass migration.
Germany has many World heritage Sites and is among the top tourism destinations in the world. It is well know for its diverse tourist routes, such as the wine route , romantic road. Due to its rich heritage it also has many castles for visiting to name a few Neuschwanstein castle etc. The Europa Park near Freiburg is Europe's second most popular theme resort also a must visit.
Purpose of this page
This page is specifically created to address various questions raised by the students and immigration aspirants, when it comes to their future education or immigration to other countries. We frequently encounter below questions from individuals over a period of time.
Study Abroad – Why to consider abroad education?
Advantages of Immigration – Why to consider immigration?
Study in Germany – What are the benefits?
Immigration to Germany – How to initiate the process?
Universities in Germany – How to select the suitable one?
Germany student visa – What to consider before applying?
Migrate to Germany – What are the advantages?
Germany immigration consultants – How to pick the right one?
Immigration to Germany from India – Procedure and Documentation
Where to study in Germany – Various courses and locations?
Simplified Yet Effective
It takes expertise to simplify the critical process for common understanding. We have it. Our process is meticulous, standardized and meticulous which is resulting us higher results. Nothing is left for the chance or fate.
We are transparent in our operations and trustworthy in our work. Our counsellors ensure that you understand the process to set your expectations right. We work hard so that you could take informed decisions, with confidence.
List of the Countries
List of major countries that are highly sought after by the students and professionals for various education and training needs. Making best of the education and work opportunities.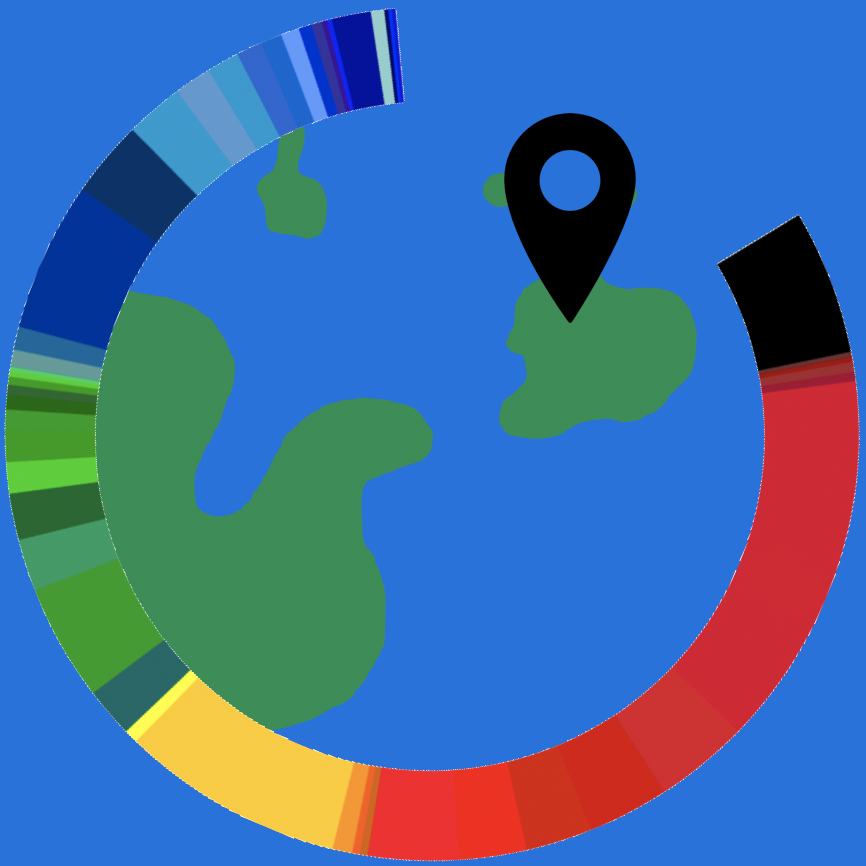 Try our free assessment test your suitability Early preparation gives you edge over others.