Hong Kong Special Administrative Region (Hong Kong)
Hong Kong City, Asia, HK Dollar
Quick Enquiry
Connect with us to get FREE assessment and schedule meeting with counsellor
Find Your Oportunity
Hong Kong is a open market with access to almost every country in the world. It surprise the world by its sheer determination and growth numbers. It is something you offer for everyone irrespective of your lookout. It is a great destination to consider and be part of its success in the modern economic conditions.
There are numerous options to consider for individuals, be it education or immigration or business or research. Knowing about the country, it's culture, economics, and the policies that drive your area on interest would help you in taking right decision for better future.
Hong Kong Special Administrative Region, popularly called as Hong Kong is one of the premium destinations to consider for various needs – Explore the country with us.
Current Openings
Hong Kong Special Administrative Region, is part of China however enjoying high degree of autonomy after UK left it in 1984. Hong Kong is located in Southeast Asia is a small region with total areas of 1100 Sq. Km sharing land border with mainland China. It has subtropical monsoon with lot of typhoon activity. Basically a hilly region with valleys and lowlands.
Hong Kong's population stands at 7M (2018 est.) is one of the densly populated citi-countries in the world. The capital region is known for its dense population with people living in high raise building, closely constructed to each other. The average age is at 45 years (2018 est.) with population growth at less than half percent. Life expectany is at 83 years and enjoys good medical facility with both public and private hospitals.
Being a small autonomous region it has it own challenges owning to the population density and need for the land to expand it's economic activities.
Hong Kong is a special administrative region of the China with presidential limited democracy which is not completely independent. There has been several demonstrations for and against independence and it is frequent in nature as the new generation is taking over the country. It has a mixed legal system of common law based on English and Chinese laws.
It is free market economy, promoting trade and financial transactions through Hong Kong. It has major port that caters to all the traffic through the south china sea. It has great share of imports and exports adding value to the products. It has its own currency and tries to establish trade links with all the countries around the world. It attract huge volume of tourists as it has lot to offer them. Hong Kong's GDP is at $455B with per capita of $61K one of the best performing economies for its size.
Its GDP is dominated by the services and a minor share of industrial output with no significant agricultural input. This makes it one of the unique economy models in the world that are purely serve driven.
Hong Kong is self governed region, a part of china. Hong Kong has lot to offer students in the form of education and career options. It is one of the fastest growing economies with business interest of almost all major companies. It is a financial and trading hub for the world. Hong Kong is rated as one of the highly competitive markets where the right talent always find opportunities to grow.
It has one of the best universities in the world that are ranked on par with the US and Canadian universities. Hong Kong offers good scholarship programs up to 90% of the fee, for international students, which makes the education economical compared to the relevant universities. Government invests heavily in the education to attract international students. Hong Kong is known for its research and innovation along with tourism which makes it easy for the international students to study and earn. Hong Kong allows 20 hrs per week on-campus employment during semester to cover your living expenses.
Hong Kong offer working right and options for PR for those who learn, settle and contribute to the economy. Hong Kong offers 2 year stay back period after completion of 4 year of courses. The medium of instruction is mostly in English which makes it easy for the international students. The institutions are known for business administration, management, hotel management, information system and many course which are industry oriented offering work options that provides a right platform for the students to start their careers. Hong Kong educational degrees are accepted worldwide which helps students pursue their prospects in western world.
You would find citizens from all around the world sharing the success story of Hong Kong. It was financial and services capital of the world with its business friendly rules. There has been a constant flux of migration from Asia however for work only. With growing population and reduced economic growth the opportunities are reducing. Currently the unemployment rate is at 3.1% which is low considering the size of its economy. However the poverty levels are high with almost 20% of the population living below poverty increasing the economic parity. Please consider below points before deciding on immigration:
Immigration policies keep changing wit the political environment.
It is recommended to check latest or up-to-date information and do not go by reference.
No one could GET you immigration. There are companies who could help you in the process.
If you are doing good in the current country of residence you would not think about immigration to Hong Kong, in such case be prepared that the situation at your destination may not be the same for a while.
Do not tamper with original documents or create fake ones.
It is a good option to migrate to Hong Kong for work however, may not be for settlement. It has lot of opportunities to offer to the right talent. Language would not be a problem and English is widely used both as official language and in the society. There are various types of visas available depending on the duration and the purpose of your visit. Those who want to stay or settle for longer durations should go with work visa and eventually permanent residency.
Hong Kong visa options:
Visit Visa – 7 to 180 days
Work Visa – Sponsoring Company
Investment Visa – Self-employed
Dependent Visa – Sponsor Residency
Student Visa – Sponsoring Educational Institution
Permanent Residency – Continuous stay of 7 years
Training Visa – Up to 1 month
Hong Kong has very small Indian population however, mostly in the executive or skill-based roles. You would find little help here from other Indians who have landed earlier. This is a open country, small areas and highly competitive hence you won't find much troubles in settling down.
There are few areas where most of the Indians and other minority expats prefer to stay, considering the economic and local factors. Students could stay in the university hostels or at other own expense outside the wall of their institution. Food will not be a issues as you have wide variety of food from all over the world to try.
In this fast paced lifestyle you would be focusing more on the work and you would definitely find Indians working at various levels. There are communities and clubs to support you during your first few months after landing there.
Hong Kong is located in the Southeast Asia opening its doors to the South China Sea, is a small region with Hong Kong Dollar (HKD) as its currently. The currently closely monitored along with USD absorbing the fluctuations and could be exchanged freely. Currently the forex value for 1 HKD is at INR 9 (2019 est.).
Chinese are the majority ethnic group followed by minority Filipino, Indonesian and other. Official languages are Cantonese, English, and Mandarin. There is religious freedom with most of the resident follow Buddhism, Protestant and Islam religions. It allows free practice of religion without any restrictions.
Hong Kong is small region but with a lot of attraction. It is one of the hot destination for Business, Holiday and Education. As a small city it has lot of offer to the visitor irrespective of their lookout. Numerous people visit this region every year on various purposes.
Purpose of this page
This page is specifically created to address various questions raised by the students and immigration aspirants, when it comes to their future education or immigration to other countries. We frequently encounter below questions from individuals over a period of time.
Study Abroad – Why to consider abroad education?
Advantages of Immigration – Why to consider immigration?
Study in Hong Kong – What are the benefits?
Immigration to Hong Kong – How to initiate the process?
Universities in Hong Kong – How to select the suitable one?
Hong Kong student visa – What to consider before applying?
Migrate to Hong Kong – What are the advantages?
Hong Kong immigration consultants – How to pick the right one?
Immigration to Hong Kong from India – Procedure and Documentation
Where to study in Hong Kong – Various courses and locations?
Simplified Yet Effective
It takes expertise to simplify the critical process for common understanding. We have it. Our process is meticulous, standardized and meticulous which is resulting us higher results. Nothing is left for the chance or fate.
We are transparent in our operations and trustworthy in our work. Our counsellors ensure that you understand the process to set your expectations right. We work hard so that you could take informed decisions, with confidence.
List of the Countries
List of major countries that are highly sought after by the students and professionals for various education and training needs. Making best of the education and work opportunities.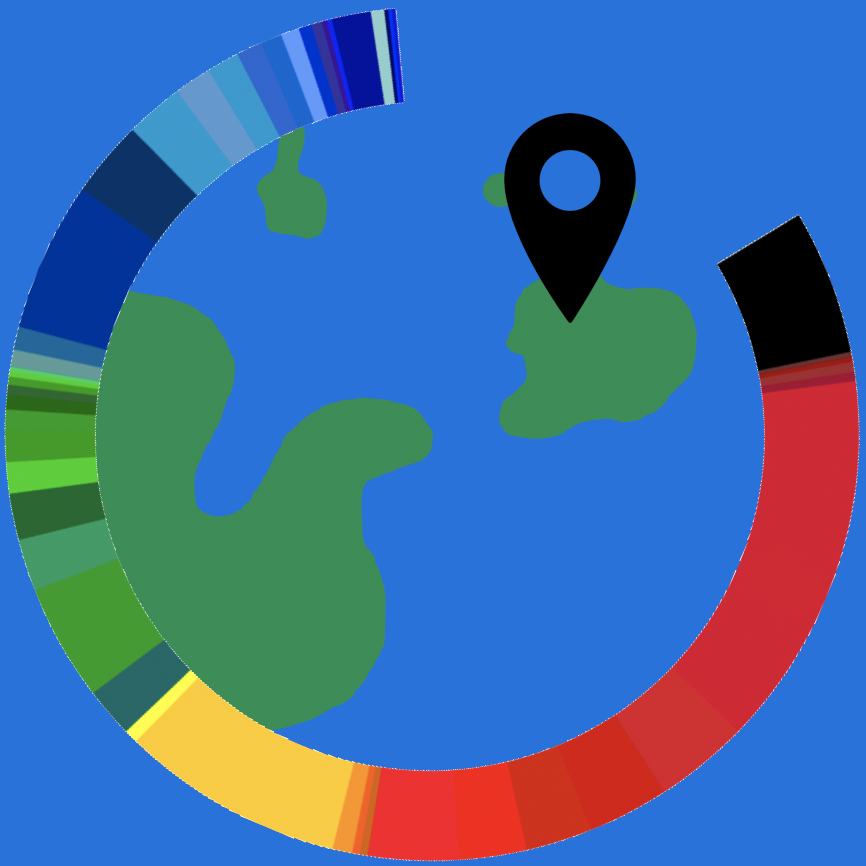 Try our free assessment test your suitability Early preparation gives you edge over others.