Commonwealth of Australia (Australia)
Canberra, Oceanic, Austalian Dollar
Quick Enquiry
Connect with us to get FREE assessment and schedule meeting with counsellor
Find Your Oportunity
Australia is the next destination to focus upon considering its economic development, tourism, innovations and education opportunities. It is already a favourite destination for Asian countries however with more and more globalization, talent from all around the world is flocking into Australia.
There are numerous options to consider for individuals, be it education or immigration or business or research. Knowing about the country, it's culture, economics, and the policies that drive your area on interest would help you in taking right decision for better future.
Commonwealth of Australia, in short Australia is a great place with various opportunities to consider, for both the students and working professionals -– Explore the country with us.
Current Openings
Australia turned competitive in the 20th century with its advance economy, markets, tourism and educational offering. It is a continent in its own located between Indian ocean and the Pacific. It is the only country continent in the world with a total area of 7.7M Sq. Km, the 7th largest in the world. The climate is generally arid with temperatures varying drastically as you move from east towards west.
It has thinly spread population for the size of the country with majority living in the urban areas. Australia has a total population of 23M (2018 est.) with an average age of 39 years and population growth of 1%. The life expectancy is at 82 years. It is better public and private health care system.
It has 6 states and 2 territories. The capital is called as Australian Capital Territory (ACT) where the government functions. It gained it independence from the UK colonies federation on 1st Jan 1901.
Australia has a conventional long form name as Commonwealth of Australia with federal parliamentary democracy under a constitutional monarchy with prime minister as head of the government and chief of state is Queen Elizabeth II, represented by a Governor General. It has multi-party political system.
It has an open market with few restrictions on import and export. Australia has vast natural resources that attract lot of investment from around the world. With GDP of USD 1.5 T (2018 est.). Unemployment at 13% (2018 est.) makes it a bit on the higher side for a developed country. Agriculture is a minimum contributor to the overall GDP whereas the industrial output and the service industry is taking over the major share. With lowest inflation rate and budget deficit the economy has supported better life style and public spending.
Australia is one of the best educational option for the students from Asia where best of the educational institutions are offering courses that are ranked high in the world. Australia invests lot in its educational programs and encourages international students to get educated, work and eventually settle there. Australian student acceptance rates are higher than most of the competitive nations. The admission and visa process is more transparent.
Australia education is different from other countries, stressing more on the practical approach helping student to learn and apply the knowledge. Most of the institutions are tied-up with industries making their courses more relevant and updated. Australian education is not economical as compared to its counterparts making students spend more on the education. Students could work for 20 hour per week to cover your living costs. In case students are looking for scholarships or funding, there are limited options in Australia. It costs more to study here for a particular ranked course than similar one in US or Canada.
Australia has higher employment options compared to other countries considering the less restrictions on the work visa. It offers 2 years of work visa with high employment opportunity. Students may need to find relevant employment and slowly get into the groove and work towards permanent residency. There are more students per year who get their permanent residency, investing 4-5 years in the country. It is one of the friendly nation to settle down. Considering the growth options and the vast country there are numerous opportunities for students to avail during and after the completion of the course.
Australia has been a major destination for education and immigration in the world, especially for the individuals from Asia due to its proximity and ease of restrictions. Australia has been attracting talent from around the world to support its economy. With the growth in the economy and new markets opening up it is encourage right talent to migrate to this shores. In the current economic and political scenario these numbers have reduced however it is still one of the major destination for immigration. Irrespective of whichever country you are planning to migrate to, please note below points.
Immigration policies keep changing wit the political environment.
It is recommended to check latest or up-to-date information and do not go by reference.
No one could GET you immigration. There are companies who could help you in the process.
If you are doing good in the current country of residence you would not think about immigration to Australia, in such case be prepared that the situation at your destination may not be the same for a while.
Do not tamper with original documents or create fake ones.
There are various types of visa available to be availed by the individuals depending on the length of stay and their current status.
Australia visa options:
Visitors: Subclass 601 – Electronic Travel Authority
Visitors: Subclass 651 – eVisitor
Visitors: Subclass 600 – Visitor
Visitors: Subclass 462 – Work and Holiday Visa
Studying & Training: Subclass 500 – Student Visa
Studying & Training: Subclass 590 – Student Guardian Visa
Studying & Training: Subclass 407 – Training Visa
Family & Partner: Subclass 804 - Aged parent visa
Family & Partner: Subclass 101 & 802 – Child visa
Family & Partner: Subclass 103 – Parent Visa
Family & Partner: Subclass 445 - Dependent Child visa
Family & Partner: Subclass 870 - Sponsored Parent (Temp) visa
Skilled Workers: Subclass 888 & 188 – Business innovation and investment
Skilled Workers: Subclass 890 - Business owner
Skilled Workers: Subclass 132 – Business Talent
Skilled Workers: Subclass 189 – Skilled independent visa
Skilled Workers: Subclass 190 – Skilled Nominated Visa
Skilled Workers: Subclass 887 – Skilled regional visa
Indians are abundant in Australia. Indian community has taken early advantage of the education and work opportunities that opened up during the economic growth and settled well at various levels in the country. Indians are one of the major community in India making their presence felt. With growing population there has been a growing influence.
Indian diaspora has been welcoming and helpful to the new comers to the country. You could find Indians in all the walks for the life so it is easy to get help or guidance from them. Even though there were some sporadic incidents few years back displaying hatred against the Indian community that has subdued and government ensured that such action would not repeat.
Moreover the Indian embassy is strong in Australia and with growing ties between the countries, support for the Indians is increasing with time.
Australia is continent by its own located in the oceanic region with Canberra as its capital. It is the time zone of GMT+11 making it one of the farthest from the GMT. Australian dollar is the currency which is growing stronger. Currently 1 AUD is going for INR 49 (2019 est.) and it is widely accepted around the world.
Major ethnic groups are English, Australian, Irish, Scottish. Italian and more. English is the major language followed by Mandarin and Arabic. Majority are Protestant Christians followed by Roman Catholics, Muslims, Buddhists and others. It promotes multiple religions and safe to follow your own religion at will.
Australia is one of the best placed to visit and it has versatility to offer from wilderness to deserts to beaches. Even though Canberra is the capital of Australia, Sydney, Melbourne, Cairns, Gold coast, Adelaide, Darwin and more are the major destinations. There are various opportunities and holiday options available in these locations.
Purpose of this page
This page is specifically created to address various questions raised by the students and immigration aspirants, when it comes to their future education or immigration to other countries. We frequently encounter below questions from individuals over a period of time.
Study Abroad – Why to consider abroad education?
Advantages of Immigration – Why to consider immigration?
Study in Australia – What are the benefits?
Immigration to Australia – How to initiate the process?
Universities in Australia – How to select the suitable one?
Australia student visa – What to consider before applying?
Migrate to Australia – What are the advantages?
Australia immigration consultants – How to pick the right one?
Immigration to Australia from India – Procedure and Documentation
Where to study in Australia – Various courses and locations?
Simplified Yet Effective
It takes expertise to simplify the critical process for common understanding. We have it. Our process is meticulous, standardized and meticulous which is resulting us higher results. Nothing is left for the chance or fate.
We are transparent in our operations and trustworthy in our work. Our counsellors ensure that you understand the process to set your expectations right. We work hard so that you could take informed decisions, with confidence.
List of the Countries
List of major countries that are highly sought after by the students and professionals for various education and training needs. Making best of the education and work opportunities.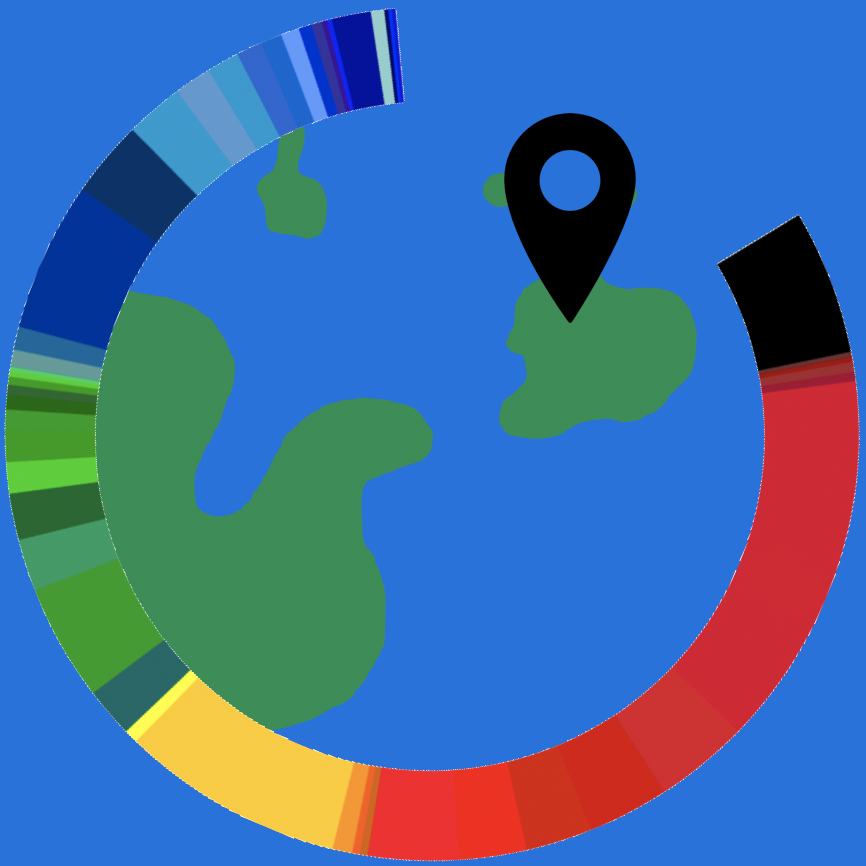 Try our free assessment test your suitability Early preparation gives you edge over others.