Republic of France (FRANCE)
Paris, Europe, Euro
Quick Enquiry
Connect with us to get FREE assessment and schedule meeting with counsellor
Find Your Oportunity
France has wide range of opportunities to offer for students and professional alike. It has developed economy and built its niche in various fields that is attracting the best mind from all over the world. With increasing globalization France is opening up its doors to invite people to contribute for its success.
There are numerous options to consider for individuals, be it education or immigration or business or research. Knowing about the country, it's culture, economics, and the policies that drive your area on interest would help you in taking right decision for better future.
France, officially known as French Republic is one the major destination for tourism and lately for education and immigration – Explore the country with us.
Current Openings
France is a major European country and one of the modern in the world claiming economical and political influence in its way. It has a total areas of 643K Sq. Km with land borders with Germany, Italy, Andorra, Belgium. Luxembourg, Monaco, Switzerland, and Spain. One of the biggest countries in Europe is generally cool during winters and enjoys mild summers. It has few colonies away from its main land. France is having natural resources in the form of coal, iron, bauxite, zinc etc.
In France most of the population is concentrated in the north southeast of the country with most people living in or close to urban areas. Paris is the capital and largest city in France. It has a population of 67M (2018 est.), which makes it one of the thinly populated country. Country has an average age of 41 year (2018 est.) with life expectancy of 82 years (2018 est., with female outliving men. It has one of good public health care system in the world.
US has 50 states and 1 district with several dependent areas. It celebrates independence day on 4th July (1776). Its national symbol is bald eagle.
French Republic has a semi-presidential republic system when the people elect president directly. It follows civil law which has not submitted an ICJ jurisdiction. It has multi-party political system to represent all the people of France.
It has a diversified economy with matured industry and research organization. France's GDP is t USD 2T (2017 Est.) and 10th in the world and it is growing at a rage of 2.5%. The economy is service based with many organization offering various services for the world. It also has good manufacturing facilities that export right from machinery to aircrafts. France is having unemployment rate of 9.2% (2018 est.), which is on the higher side for a modern society.
It has higher export driven market with access to most of the European market and rest of the world. It has trade partnerships with all the developing and developed nations. It has exports and imports of USD 549B and $605B (2017 est. ), respectively.
France is one of the favourite destination to study for international students after Germany with various course options along with best of the colleges and universities in the world. More than 350K students visit France for their further education. It has one of the best universities for management students with best accreditations in the world. It encourages students from European countries to send their students as part of their student exchange program. This offers a great opportunity to learn best from students around the world. The living expenses are at the same levels of Germany or other major economies in the Europe. You could have decent life in France with as low as Euro 800 per month.
Business is good in France along with tourism. This offers various work options for the students to earn their living expenses while studying. Education is more of practical approach in France where students learn better from the practical experience, with various residential program available to grab. France offers 2 years of work option for the students (only from India, other students get less duration) who have completed their education. This period should be good to work and learn which would eventually help in residential permit or other options in the Europe. Note that international students need not lock their funds in their banks, as many other European countries demand.
Language could be a barrier for English speaking countries as most of the locals use only French and language skills of at least A2 level is necessary if you have plans to study and work in France. Weather is moderate almost throughout the year and good for all students from different parts of the world. France is spread with lot of options to move around beyond Paris, the capital. This offers variety of options to the students to explore various cities until they find their edge over others.
France is not one of the immigration friendly nations in the Europe however it fulfills its obligations to accept migrant population as per its policies, especially from its former colonies. It has ethnic groups from Americans, European and from Africa. With the recent political and economical instability in the world, especially in the African continent there has been lot of immigration towards France. Please mind to note below points before considering the immigration:
Immigration policies keep changing wit the political environment.
It is recommended to check latest or up-to-date information and do not go by reference.
No one could GET you immigration. There are companies who could help you in the process.
If you are doing good in the current country of residence you would not think about immigration to France, in such case be prepared that the situation at your destination may not be the same for a while.
Do not tamper with original documents or create fake ones.
France does not offer citizenship by birth but one of the parent should be citizen of France. It recognizes or allows dual citizenship. France is culturally different and language would be great barrier for the new comers. This close knitted community could easily differentiate between the natural citizens and the migrants and it may be difficult for the migrant to assimilate into the society.
Types of visas depend on the duration of the stay and the nationality of the applicant. France since 1997 has become a member state of the Schengen Area and follows Schengen visa system which gives access to various European countries. The types of visas available are
France visa options:
Tourist or Visitor Visa.
Business Purpose
Medical Purpose
Culture, Sports, Film Crew or Religious
Official Delegation
Study, Training and Research
Transit Visa
France Tech Visa (Soon – To attract tech talent)
France has long standing cultural connections with India however it has smaller Indian Diaspora. Language is the major hurdle for Indians as the business and social life demands proficiency in French language. Hence, the Indians prefer and limited to major cities only. However with the opening of doors for education, jobs and other areas there is an constant influx of Indians settling in France.
In the current scenario Indian Diaspora is growing and you would find them in universities, work places or businesses. One could find help from the community however it is always advisable to learn language skills before considering to settle in France.
With growing business links and government tie-ups, France is offering better opportunities to Indians and in future this partnership between the countries would encourage more Indians to settle in France.
France is located in Europe continent with Paris as its capital. It has the time zone of GMT+1 and very close to U.K. Euro is widely used in the country and around Europe. It is one of the major destination in Europe and current exchange rate for Euro to INR is Rs. 78 (2019 est.)
It has various Ethnic groups such as Celtic and Latin and various groups from its former colonies. French is the only official language and must to learn for official purposes. Christianity is the major religion followed by Muslims, Jews and Buddhists. France prohibits collection of religious data hence no reliable data is available.
France and Tourism goes in Sync. It is one of the most visited countries in the World with major attractions. It has 18 regions and few dependent areas. Paris is the capital and the major city for business and pleasure. The other major cities are Marseille, Lyon, Toulouse, Nice, Nantes, Strasbourg, Bordeaux, and more.
Purpose of this page
This page is specifically created to address various questions raised by the students and immigration aspirants, when it comes to their future education or immigration to other countries. We frequently encounter below questions from individuals over a period of time.
Study Abroad – Why to consider abroad education?
Advantages of Immigration – Why to consider immigration?
Study in France – What are the benefits?
Immigration to France – How to initiate the process?
Universities in France – How to select the suitable one?
France student visa – What to consider before applying?
Migrate to France – What are the advantages?
France immigration consultants – How to pick the right one?
Immigration to France from India – Procedure and Documentation
Where to study in France – Various courses and locations?
Simplified Yet Effective
It takes expertise to simplify the critical process for common understanding. We have it. Our process is meticulous, standardized and meticulous which is resulting us higher results. Nothing is left for the chance or fate.
We are transparent in our operations and trustworthy in our work. Our counsellors ensure that you understand the process to set your expectations right. We work hard so that you could take informed decisions, with confidence.
List of the Countries
List of major countries that are highly sought after by the students and professionals for various education and training needs. Making best of the education and work opportunities.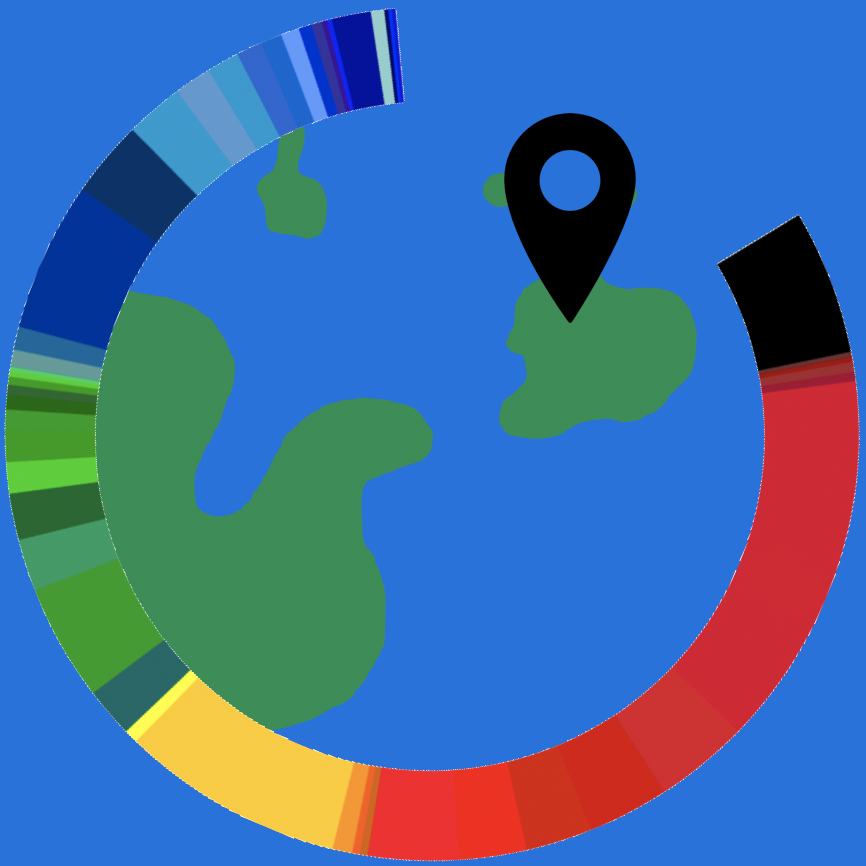 Try our free assessment test your suitability Early preparation gives you edge over others.